Home
Integrated Plant and Soil Sciences
Providing students with a dynamic environment tailored to suit the needs of current and future graduate students in the plant and soil science disciplines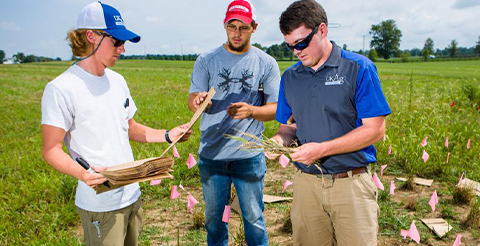 Opportunities
IPSS provides an interdisciplinary curriculum and research opportunities that are responsive to developing scientific trends in agricultural science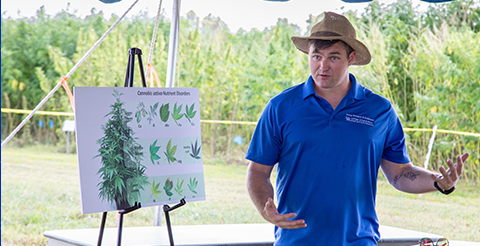 Concentrations & Specializations
Concentrations (M.S.) and specializations (Ph.D.) in Crop Science, Plant Physiology, Horticulture, and Soil Science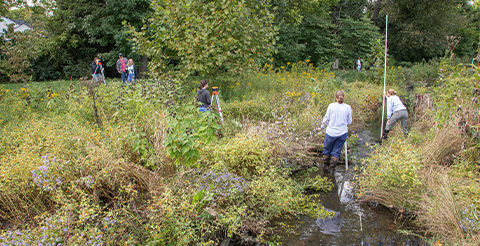 Graduate Certificate
Earn a graduate certificate in Stream and Watershed Science
View Program Details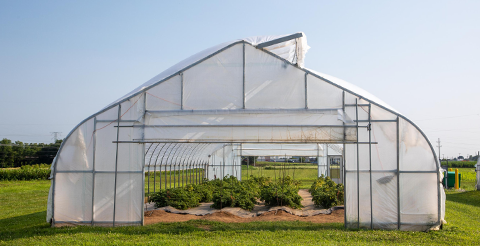 Participate
Participate in the National Science Foundation Graduate Research Traineeship - Fellows & Academy of Innovators at the Nexus of Food & Water Systems (INFEWS)
View Program Details
Two IPSS Graduate Students Receive Research Proposal Funded
Two IPSS graduate students, Eric Luteyn and Kent Pham, recently received notification that their research proposal has been funded for this summer. Eric and Kent are working with students from forestry and chemistry to grow microalgae as a fertilizer to remediate mineland soil.
Read Article
Graduate Student selected as 2021 Borlaug Scholar
Eric Luteyn, M.S. student with Dr. Tim Phillips, was recently selected as a 2021 Borlaug Scholar based upon his accomplishments, academic performance, letter of recommendation, and passion for plant breeding.
Read article
IPSS Alumni's Article Selected as 2020 Outstanding Paper
Dr. Kenton Sena, IPSS alum, was recently selected for the 2020 Outstanding Paper in the Forage and Grazinglands Section for Crop, Forage & Turfgrass Management (CFTM) for his article entitled "Switchgrass Growth and Forage Quality Trends Provide Insight for Management."
Read article